ACCREDITATION
Commission on Collegiate Nursing Education (CCNE)
The baccalaureate and master's degree programs in nursing at the Texas A&M School of Nursing are accredited by the Commission on Collegiate Nursing Education (http://www.ccneaccreditation.org).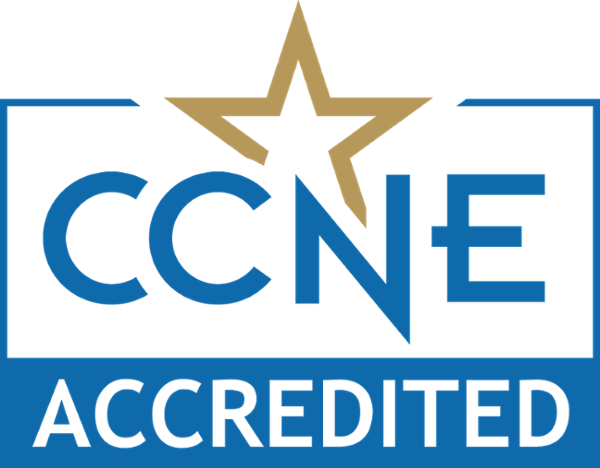 DISTINCTIONS
National League for Nursing (NLN)
The Texas A&M University School of Nursing has earned the National League of Nursing's (NLN) prestigious designation as a Center of Excellence in Nursing Education™ (COE) in Creating Environments that Enhance Student Learning and Professional Development for the years 2020–2024. As a re-designation, this competitive award acknowledges the outstanding innovations, commitment and sustainability of continued excellence within the School of Nursing since its initial designation as an NLN COE in 2016.
This recognition remains in place through 2024 when we are eligible to and will apply for re-designation for an additional five years. Only 64 institutions hold the NLN Center of Excellence in Nursing Education designations.