Prospective Students
---
At the Texas A&M School of Nursing, we offer tailored degree programs that meet the needs of prelicensure and post-licensure nursing students.
Why Choose The School of Nursing at Texas A&M?
We provide balanced and specialized degree programs at the undergraduate, graduate and post-graduate level tailored to meet the needs of new and experienced nurses. Our graduates have the opportunity to advance their education through clinical experience, simulated training with standardized patients and interdisciplinary collaborations with the Texas A&M University System and beyond.
What makes an Aggie nurse?
Our graduates demonstrate a strong intellectual ability to master challenging content while remaining compassionate, caring and genuinely invested in the well-being of each patient. We help translate passion into purpose by preparing students with a rigorous education designed to foster critical thinking yet remain poised in the delivery of vital information.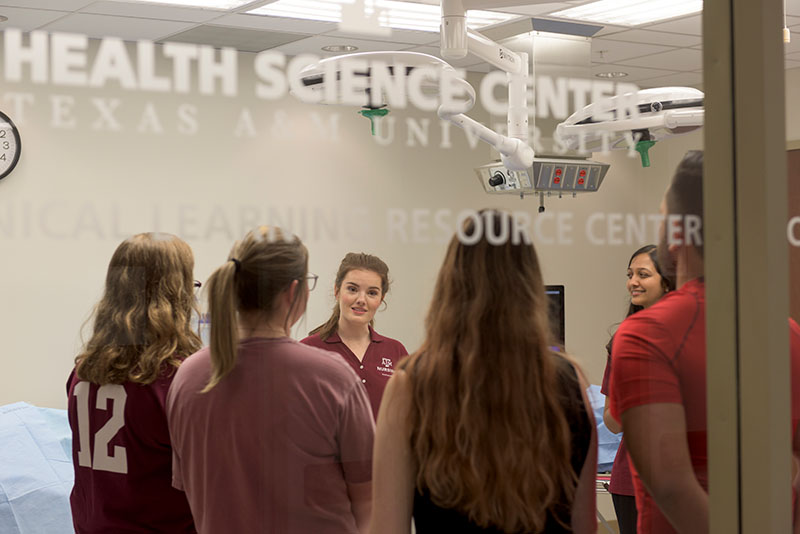 The time is now. Become an #AggieNurse.
Hear From Our Former Students
Kristen Schapson
"It is a privilege to get to do work that matters. It is more than just a college education, it is about becoming a well-rounded person." Kristen Schapson, BSN, RN, graduated from our Second Degree BSN program. Learn about her experiences and how she used this accelerated degree track to pursue a career as a registered nurse.
Brian Cosmo Lin
"My son Linkin fell in a pool... he couldn't walk, he couldn't talk, he couldn't even hold his head up and now he is doing everything they said he would never be able to do. Cosmo has been a huge help for us, even on the days I struggled, he would make me smile." Linkin's mom shares how much of an impact our former student has had on her life and her son's. Learn why Cosmo pursued a nursing career and how he is inspired by the children and families he serves.